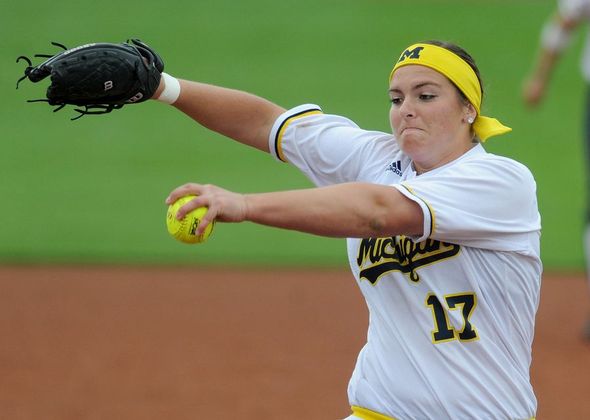 Photo by Angela J Cesere in Annarbor.com
The Michigan softball team heads to Columbus for a double headed this weekend before returning home next week to play both Western and Michigan State. The Wolverines are led by their two outstanding freshman pitchers who have pitched all but 18 innings this year and have posted an impressive 1.86 ERA.
The Lamp Post Inn is located less than 1 1/2 from the Wilpon Complex and the softball fields. Those fans staying over for the Western Game or the Michigan State Games may received discounted overnight rates at The Lamp Post Inn by using the promo code BASEBALL12.